Fix centos 8 pane is dead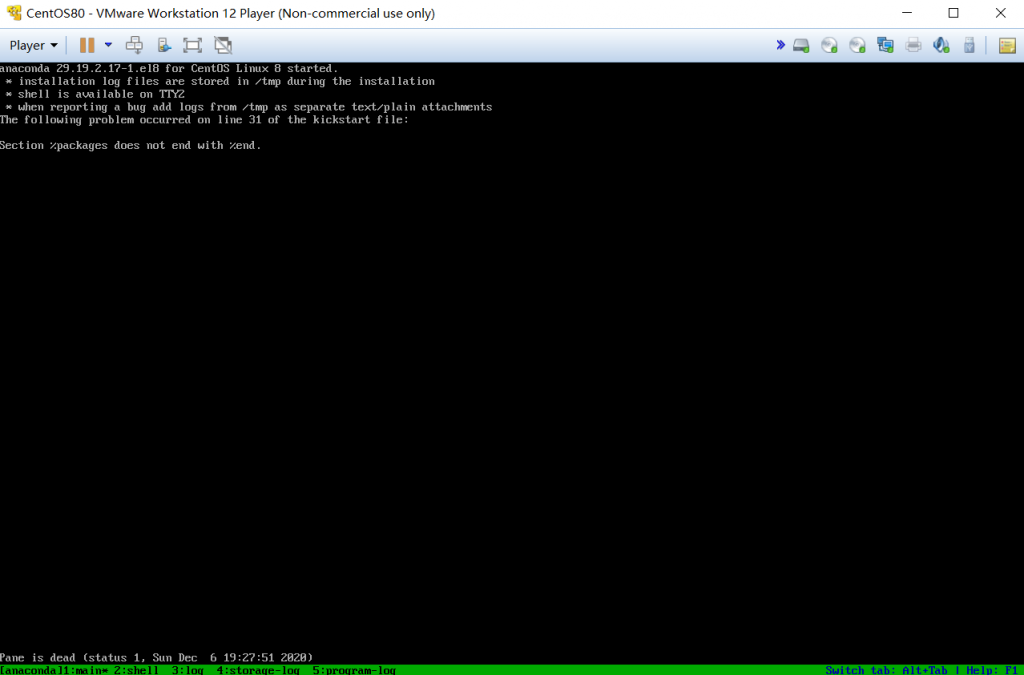 When I was installing centos 8 via vmware player 12, I got error "Section %package does not end with %end" and "Pane is dead". If you also got this issue you can use one of below methods to get it fixed.
Upgrade your vmware player to the latest version
Because I was using vmware player 12 ,it's old ,after upgrading to vmware workstation 15 player , no such issue any more.
Workaround
While creating the virtual machine, choose "I will install the operating system later" then select "Linux" – "Centos 64-bit"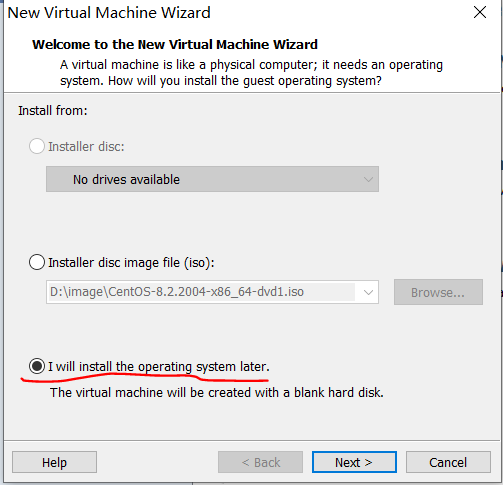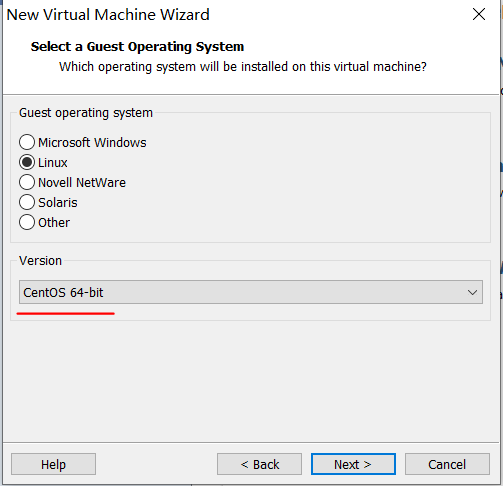 Then "Edit virtual machine setting" and choose the image files manually, also tick the "Connet at power on"